Focus Media, Inc. specializes in business development, partnerships, narrative creation, marketing, communications, PR, and investor relations in Entertainment, Tech, Real Estate & Community Enhancement.
Lynn Isenberg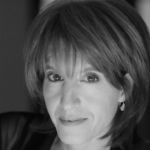 Content Creator & Chief Alchemy Officer
As CEO of Focus Media, Inc.
, Lynn is an avant-garde content creator, biz-dev-branded entertainment marketing strategist who crafts and implements cutting edge narrative marketing strategies for select entertainment, tech, and real estate firms focused on next-gen value add storytelling. She creates valuable partnerships and provides foresight to client goals. Her work in new media and branded entertainment include Fortune 500 Companies and celebrity co-branded content.  For archived work visit
Client
and
Portfolio
. Isenberg is founder of the critically acclaimed Hollywood LIT: Literature. Intelligence-Investing. Technology.  She is a graduate of the University of Michigan with a B.A. in English Language, Literature & Film Studies, and an MBA & Entrepreneurial Studies audit.  She holds a Masters in Spiritual Psychology from USM and previously served as Adjunct Professor at LMU and SMC.
Elna Leonardo
Julia Lesel